New Projects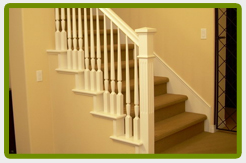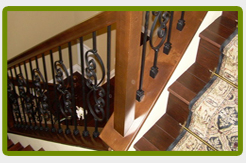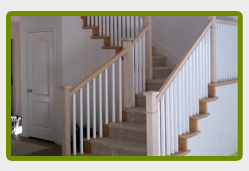 Welcome to Wild Wood Stairs
Wild Wood Stairs, making the world a better place one step at a time since 2007.

For a free estimate, please send an email to wildwoodstairs@gmail.com.

Please include photos of your current staircase. Be sure to step back & capture the complete view of each section of your railing.

Also please include description/photos of the style of the railing you'd like to have installed.

My name is Dave Farrell. I'm the owner/operator of Wild Wood Stairs. I do all the work with my own two hands. I don't use any employees. I guard my reputation very carefully & jealously. A wise old carpenter once told me, "you're only as good as your last job". Every job that I do is my most important job.

From the time you contact Wild Wood Stairs until completion of your project, you'll only deal with one person.

Service area includes all of San Diego County.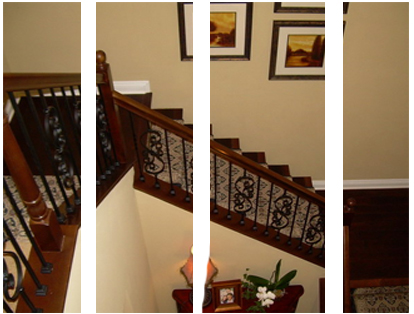 Specializing in installation of:
Wood & wood/iron stair railings.
Steel tension cable railings.
Modern/contemporary railings.
Traditional railings.
Wild Wood Stairs Copyright © All Rights Reserved.
Designed by: US Website Builder
Wild Wood Stairs Copyright © All Rights Reserved.
Designed by: US Website Builder